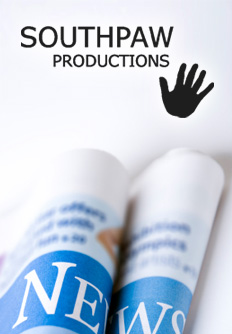 CONTACTS
Southpaw Productions, s.r.o.
U Kanálky 1559/5
120 00 Prague 2 – Vinohrady
Tel: +420 222 715 698
GSM: +420 777 723 599
E-mail: info@southpawpro.cz
News
On Saturday, 23 June 2012, the graduation ceremony for students at University of New York in Prague (UNYP) took place in the representative spaces of Žofín Palace in Prague.
Read more...
Image Lab, a Czech company specializing in the field of human resource management and development, announced today that it is the first company in the Czech Republic to be certified to provide training for the CELEMI Enterprise program.  The program is based on management and business environment simulations and those of situations focused on strategic business management during constantly changing conditions on dynamic markets.
Read more...
Image Lab, a top provider of management consultancy and management training/soft skills courses, announced today new appointments to four key posts in the company.  Advancements within the company include Robert Pik, newly-named marketing manager, and Gabriela Schwarzová, newly-appointed knowledge manager.  Ester Danelová and Magdaléna Vyletová have joined the companies as new lecturer-consultants.
Read more...
SpenglerFox, a leading consultancy in Executive Search and Human Capital Solutions, announced today that it has appointed David Bentley (40) as Country Manager for its branch offices in the Czech and Slovak Republics.  Mr. Bentley, who officially took up his post on 9th September 2011, advances to the post of Country Manager after having served as the company's Practice Group Lead for Technology.
Read more...
« StartPrev1

2

3NextEnd »
Page 2 of 3