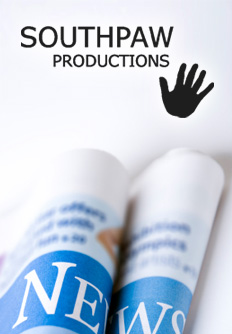 CONTACTS
Southpaw Productions, s.r.o.
U Kanálky 1559/5
120 00 Prague 2 – Vinohrady
Tel: +420 222 715 698
GSM: +420 777 723 599
E-mail: info@southpawpro.cz
Corporate Social Responsibility (CSR)
Although we're a small company with limited resources, we do believe in giving back to the community, where our employees work and live. Specific areas that interest members of the Southpaw Team include efforts to fight against and find a cure for cancer (in all forms), specific education initiatives, and programmes to provide assistance to socially-disadvantaged groups. Below is a short list of organizations that Southpaw consultants have supported in the past. We hope this list will grow in the future.
Central Asia Institute - IKAT (www.ikat.org)
Máme otevřeno? (www.mameotevereno.cz)
Middlebury College (www.middlebury.edu)
The Leukemia & Lymphoma Society (www.lls.org)
William J. Clinton Foundation (www.clintonfoundation.org)