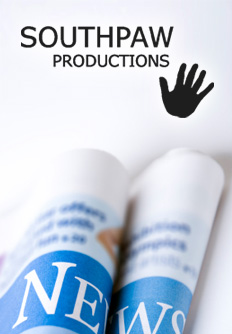 CONTACTS
Southpaw Productions, s.r.o.
U Kanálky 1559/5
120 00 Prague 2 – Vinohrady
Tel: +420 222 715 698
GSM: +420 777 723 599
E-mail: info@southpawpro.cz
SpenglerFox, a leading consultancy in Executive Search and Human Capital Solutions, announced today that it has appointed David Bentley (40) as Country Manager for its branch offices in the Czech and Slovak Republics.  Mr. Bentley, who officially took up his post on 9th September 2011, advances to the post of Country Manager after having served as the company's Practice Group Lead for Technology.
"We are really excited to have David take over the top position at our offices in Prague.  He has a proven track record leading our technology practice group as well as contributing to our consultancy efforts in the area of healthcare.  I am convinced he will be equally successful in his work to grow our overall business in both the Czech Republic and Slovakia," comments Mark Hamill, Global Managing Director at SpenglerFox.
David Bentley moved to the Czech Republic in 1995, having initially worked as Director of Studies at a Prague Language School.  He then moved into the field of executive search in 1999.  In 2004, he joined SpenglerFox as a Senior Consultant, following several years' work as a Principal Consultant at Recruitment International.  At SpenglerFox he has specialised primarily in the technology sector, with client references including vendors of enterprise software, active networking equipment and telecommunications services.  As SpenglerFox's Practice Group Lead for Technology, David was responsible for business development, account management and service provision to Central, Eastern & Southern Europe. He has also been instrumental in setting up EMEA-wide contracts and services to a variety of key accounts. In addition to experience in the technology sector, David has also worked providing executive search consultancy in the healthcare sector.
He holds an honour's degree in Political Theory from the University of Liverpool in the UK.  He is also a Freeman of the City of London.  His native language is English and he speaks Czech at an intermediate level.  He is married and has one child.  His hobbies include mountain biking, hiking and reading.