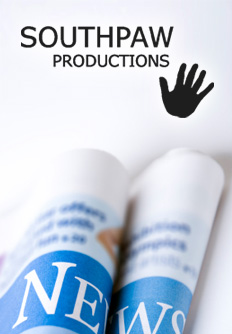 CONTACTS
Southpaw Productions, s.r.o.
U Kanálky 1559/5
120 00 Prague 2 – Vinohrady
Tel: +420 222 715 698
GSM: +420 777 723 599
E-mail: info@southpawpro.cz
Czech smart phone users can also take part in this unique global research project
Rick Smolan, co-creator of the groundbreaking "Day in the Life" series and other globally crowdsourced projects, today launched a free mobile app for iOS and Android enabling people to share and compare their lives for seven days (September 26-October 2) using the sensors in their phones and by responding to thought-provoking questions with others around the globe about their dreams, interests and views on family, sleep, trust, sex and luck.
The app represents the launch event of The Human Face of Big Data, a series of initiatives aimed at inspiring a global conversation about humanity's new ability to collect, analyze, triangulate and visualize vast amounts of data in real time.
The Human Face of Big Data mobile app invites people to share ideas and compare their responses with others around the world. People can map their daily path, share the objects and rituals that bring them luck, get a glimpse into the one special thing that others want to experience during their lifetime and discover hidden secrets about the world in which they live. The app is available in eight languages: English, Mandarin (simplified), Japanese, Portuguese, Spanish, French, Korean and Russian.
The Three Main Elements of The Human Face of Big Data App:
Passive data: Information that your phone gathers in the course of a day. For instance, how far you travel and your average speed, or what time of day you are most active.
Questions and real-time results: Topics include Me and Myself; Family; Trust and Safety; Sleep and Dreams; and Sex and Dating. People can see how their answers compare to others around the world and sort answers by age, gender and general location.
Activities: Submit photos, map your daily travel and find your "Data Doppelganger." App activities include:
- Lucky Me: Asks people to share their "lucky rituals"—the things they do before a sports event, test, company pitch or other important event to turn the odds in their favor. They can then use filters to compare their own lucky rituals with others around the world.
- Map My World: Maps people's daily travel patterns, which can be shared on Facebook and Twitter, including total distance, average speed and most active time of day.
- Data Doppelganger: Gives people the opportunity to find their Data Doppelganger—a combination of their own face (if they choose to upload a photo) and that of the user who is their closest data match. People will also be able to see the age, location, gender, percentage of questions answered, passive data stats and completed activities of themselves and their doppelganger.
- Before I Die: In an activity based on Candy Chang's thought-provoking interactive project and upcoming book, Before I Die, people of all ages are invited to share the one thing they dream of doing during their lifetime. Participants will be able to compare their own hopes and dreams to those of others around the world.
At the end of the project, the anonymized data will be available to researchers, data scientists and educators to study as a data snapshot of a week in the life of humanity in 2012.
The Human Face of Big Data project is editorially independent and is made possible through the support of EMC Corporation, which serves as the primary sponsor. Supporting sponsorship comes from Cisco, FedEx, VMware, Tableau and Originate.
To learn more, visit HumanFaceOfBigData.com, watch a short video about the project and follow the project on Twitter and Facebook.
Text © EMC Corporation 2012.