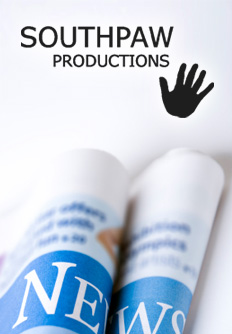 CONTACTS
Southpaw Productions, s.r.o.
U Kanálky 1559/5
120 00 Prague 2 – Vinohrady
Tel: +420 222 715 698
GSM: +420 777 723 599
E-mail: info@southpawpro.cz
Starting in May, Image Lab will launch a new project called "Vracíme se: chceme uspět v práci a mít šťastný domov" (translation: Let's Get Back to Work:  We Want to Succeed at the Office AND Keep a Happy Home). The project will focus on helping parents wrapping up parental leave return to work and/or find a new job. The courses are free.
Returning to work after parental leave is difficult and it is often even more complicated to find another, more suitable job.  Beginning in May 2013, Image Lab will help parents overcome these difficulties through the project "Vracíme se: chceme uspět v práci a mít šťastný domov". Parents who are winding up their maternity leave or who have gone back to work less than two years ago can take part in the courses.  Single parents with children aged up to 15 years can also take advantage of this learning opportunity.
"The entire project is structured such that participants from the ranks of parents returning to work can regain their self-confidence in negotiating with a new or previous employer.  Classes also look to help parents efficiently manage their time as relates to returning to their jobs alongside their parental duties.  Should participants decide they wish to look for a different job, we will help them put together CVs and a convincing introduction letter for the specific job they are interested in.  We will also help prepare them for the recruitment process.  Participants will have the opportunity to brush up their professional skills so as to help them adapt to the work environment and successfully manage their new work roles.  The final result should be both a happy employee AND a happy employer," says Ota Maderová, project manager, about the new project.  She also adds:  "Returning to work after parental leave is very difficult for any parent, whether a mother or a father. It is also both physically as well as psychologically demanding.  Our courses and workshops, provided to participants free-of-charge, can help interested parties manage this transition and successfully find work on a very competitive labor market."
The "Vracíme se do práce" project consists of courses that will help parents to a maximum degree with their return to work. They include instruction in professional communications, assertiveness and negotiations and self-management – time management.  Image Lab consultants will also guide participants in putting together convincing CVs and introduction letters, in how to succeed at a job interview, and how "not to fall down when taking the first step."  This instruction can be complemented by individual coaching sessions, which will also help find solutions to problematic situations both at home and at the office.
The Image Lab project is financed via the European Social Fund, the national budget of the Czech Republic and the City of Prague through the Operational Program Prague – Adaptability (OPPA).  The training programs (courses) will run from May 2013 until November 2014.  Courses are offered free-of-charge.  The only condition for participation is that attendees reside in Prague.  More information can be found on the web-page: www.vracimesedoprace.cz.
About Image Lab:
Image Lab s.r.o.  is a consulting company specializing in HR management and development.  It was founded in 1996 and focuses specifically on consulting in the fields of employee talent and competency development, particularly through corporate training in "soft skills."  Image Lab is specific in that it uses its own know-how and specializes in programmes for corporate clients that are tailor-made to suit clients' actual needs by maximizing employee know-how and boosting employee motivation.  Image Lab runs operations in both the Czech and Slovak Republics and on occasion works in other countries such as India, Israel and other parts of the Middle East.  Its main clients include banks, manufacturing companies and retail businesses, automobile companies and ICT firms.